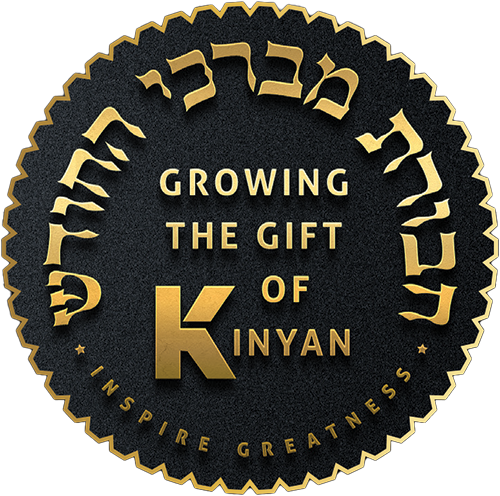 The "Mevorchei Hachodesh" are a group of Kinyan Hamasechta admirers, friends, and family who recognized the need to join Kinyan in its mission and shared vision to grow the love for Torah. 1000 members in the first year will transform lives around the world!
Members of the Chabura will be recognized for their help, upon joining in our monthly newsletter, as well as at our annual event
1000 members' monthly contributions will provide direct and immediate impact to Kinyan families by:
Enhancing the in-person learning experience of each chaburah.
Curating as many Kinyan Siyumim as possible for our learners.
Bolstering camaraderie between learners in each chaburah through local and international gatherings and events.
Providing today's working man with impactful ways to connect with Torah and Yiddishkeit.
YES! I would like to help Kinyan with a donation of $15 or more.